So You Give Great Customer Service?
If you want your customers to experience great customer service you must know what they want. You must define what their customer service needs are. To do that you should understand your customer and what it is that serves them best. You cannot just go blabbing about how great your customer service is if you don't have a grip on what the customer is really seeking. That kind of blabbing is commonplace today — every commercial or ad ends with 'great customer service' when all the while the provider has no idea of what the customer really wants.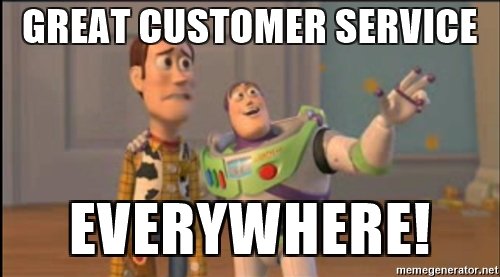 After 22 years in the mortgage business I decided to start my own company.  I decided early on that I would run things a little differently in contrast to the firms I had worked for.  I thought I had a feel for the customer's needs that the market just wasn't addressing. Understanding that my borrowers were under-served helped me to build my business.  My claim of 'great customer service' was based on two items that I knew my competitors were missing.
Those were:
Voice mail was driving people crazy in the early 2000's chiefly because no one knew how to use it efficiently.  Applying for a mortgage can be an unnerving experience and that unnerving is exacerbated when the customer can't get people on the phone. The business is tough enough without aggravating your customers.  My answer to this was my company motto —  'No Voice Mail During Office Hours.'
Borrowers don't want to chase their files from setup clerk, to processor, to underwriter, to title clerk, ad nasuem, with voice mail at every stop.  I blended the originator, underwriter and processor into the title "Underprosinator".  As far as the customer was concerned this single contact, with no voice mail, was magic.
You can look at the results in the list that follows, from a Louisville business publication, for proof of what I'm about to tell you. One year I had the 12th biggest company in the city. The 13th largest company had a staff of 100 support personnel and a sales force of 16. I had one salesman and three support people.
Put yourself in the customer's shoes and she/he will make regular deposits for you.