Some Great Ways to Annoy Your Customers
Since we are in a period that will be known in 50-75 years as the 'Age of Rude' or the age of 'Americas Customer Service Disaster,' I thought it would be helpful to provide some ideas on how to annoy your customers (if you're in to that sort of thing, of course).
Please note, some may already be in use.
Don't let your customers know you're out of the office
Closing the shop down for a few days to observe Thanksgiving? You definitely don't want to update your phone recording to indicate that your office is closed for the holidays. What better way to show your customers how much you respect their time than by letting your phone ring and ring.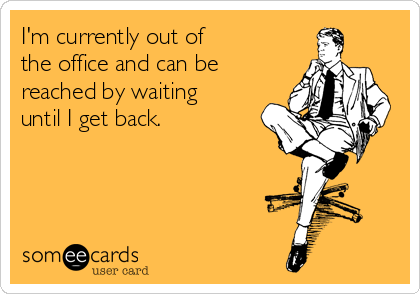 While you're at it, don't bother setting your Automatic Reply up on your email. This one minute task is a huge waste of time.  After all, your customers love waiting several days to receive a response from you.
(ALWAYS) OPEN IMMEDIATELY
If you're not putting this message on every piece of mail that goes out to your customer, good luck getting a response.  This is an awesome way to scare the hell out of your

customers, particularly the ones that are experiencing financial issues.  No matter how important that piece of mail is, don't expect a response unless you plaster OPEN IMMEDIATELY all over the envelope.
Take a Brief Customer Service Review
If you're customers have been on hold for 45 minutes listening to the same recording over and over again bragging about how wonderful your company is, one way to ensure their level of frustration reaches its peak is by asking them to "press 3 to take a short customer service survey." Your customers have all the time in the world and what a great place and time to take their temperature.
We need your information 4 times
This one is especially important for those of you in the healthcare business. Why invest money in copy machines or technology when your patients are fully capable of writing down their Drivers License number and Social Security number on 4 different applications?  Plus, your patients are already waiting for 45 minutes on each visit. What else are they going to do?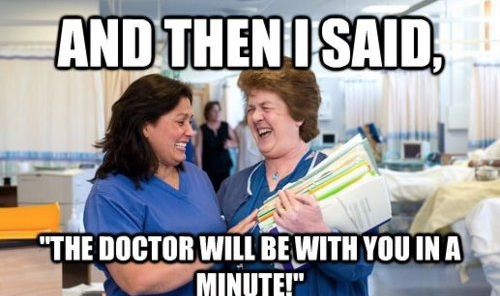 Make Airplane Seats Smaller
Calling all airlines:
If you're looking to your passengers to be uncomfortable for a 5 hour flight, you should meet with the engineers over at Boeing to see if there is a way to make the seats on the airplane smaller. I'm sure you could squeeze a 4th seat into most of those rows. After that's accomplished, take the new calculations into the waiting areas.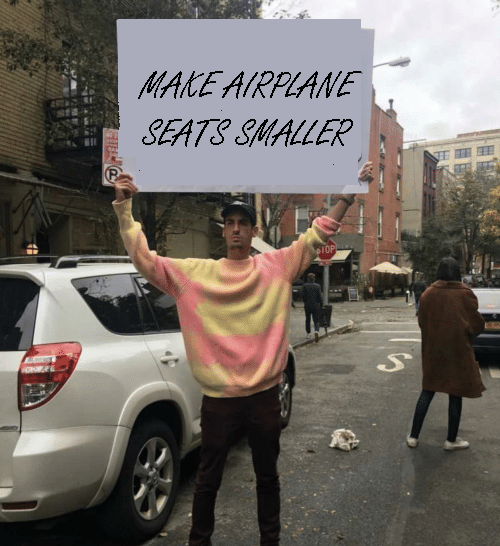 Pay Per View=Endless Opportunity
Calling all cable providers:
For the next pay-for-view big boxing match keep the customer, the one that paid for the fight but is not getting the fight on the TV, on hold until the third round. Make sure the monthly bill is exactly the same as previous months and that there are no credits. Your customers probably just assumed that was just a $100 donation to your company and if they actually get the fight, that's just icing on the top.
Check out this rant from Dick Vitale for more ideas.