The Pappy Van Winkle Phenomenon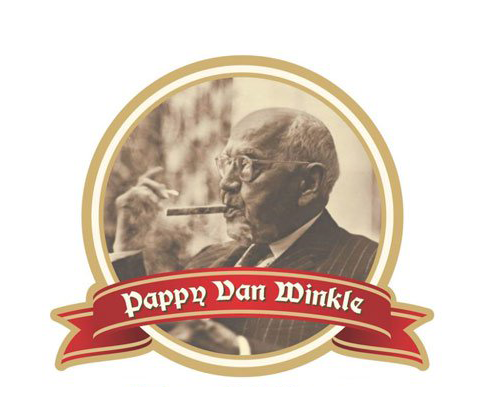 Kentucky is famous for bourbon; great bourbon and lots of it.  In fact, 95% of the bourbon make in the world is made in Kentucky.  If it's not made in Kentucky, or in the United States, it's not bourbon.
Why?
Because in 1964, Congress declared bourbon "America's Native Spirit." That means to be called bourbon, it must be made in the U.S.  But really, everyone knows that pretty much just means Kentucky. Bourbon is and will always be known as a 'Southern' drink.  If bourbon is in a mint julep, it's being sipped at the Kentucky Derby.  If you're on Bourbon Street in New Orleans, the Sazerac you're enjoying is made with Bourbon.  Colonial Southerners enjoyed apple and peach brandy until the time Kentuckians found a way to distill corn and store it in charred oak barrels—and aren't we all gracious for the end-product!
There are many brands of bourbon, and everybody seems to have their favorite. One of the famous Kentucky bourbons is Pappy Van Winkle.  Pappy is the Rubik's cube of bourbon.  Pappy is the level 10, nearly unsolvable Sudoku of bourbon. Pappy is the club you can't get in and the house you'd love to have but can't buy. Why? Why can't you buy Pappy Van Winkle?  Well, you can—IF you can find it . It is tough to find in restaurants and tough to find in bars and tough to find in liquor stores . It's the elite, phantom bourbon that has the element of 'chase' that drives people nuts, or, in this case, drives them to drink.  Pappy is just not easily available and that seems to be their singular marketing plan.  I think the Van Winkle family, wonderful people, and great holders of the bourbon crown, seem to have latched onto one of the greatest marketing platforms in history:
 MAKE PEOPLE GO NUTS TRYING TO BUY YOUR PRODUCT BECAUSE THEY CAN'T GET IT!
This phenomenon convinces me of something I think we all know—there is no better marketing plan than word of mouth.  Pappy is terrific bourbon and people that drink it, with little exception, enjoy the hell out of it.  So, when Fred tells Ed how great Pappy is and Ed can't find any,  the craziness begins.   Pappy doesn't advertise in newspapers, television, and radio or just about anywhere else.  Yet people are going crazy trying to get their hands on some. With the absence of media ads,  people are scrambling for the 10-year-old, the 12, the 15, the 20,  and, if you hit the Power-ball, the elite 23-year-old—-the hierarchy of bourbon nobility.
Can you just imagine a media advertising executive trying to explain this?
As we've said over and over and over, the three pieces of America's Customer Service Disaster are thin-skinned behavior, the misuse of technology and the 'Disconnect' in media advertising—-that being the gap between the good service companies claim and the sorry way it is actually delivered.
An antidote to the Disconnect in America's Customer Service Disaster

WORD OF MOUTH