Staples. You have work to do.
The author of this piece chooses to remain anonymous.
We all know that customer service in America is at an all time low. However, it's very rare when one experience with a company (particularly one the size of Staples) is able to showcase just how bad they are in all 3 pieces of America's Customer Service Disaster.
For reference, the 3 pieces of ACSD are:
Thin Skinned Behavior
Misuse of Technology
Disconnect
A few days before a business conference to the west coast, I noticed that I only had a handful of business cards remaining. Given that this was more of a networking event, I wanted to have plenty of business cards to hand out to potential clients.
Typically, I order my business cards online from gotprint.com and they are shipped to me the following week but given that my trip was just a few business days away, I chose not to pay expensive fees for rush-shipping and decided to take Staples up on the coupon that was recently delivered to my office.  After all, Staples is located 1 mile away from my office and I was aware of their "1-hour pickup" service.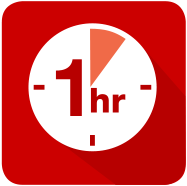 With all that in mind, Staples seemed to be my most affordable, efficient, and convenient solution. After all, according to their website, Staples is "always looking for ways to make things easier for our customers."
The following is a detailed description of how my business card buying experience with Staples went.  Just for reference, I wanted to order 250 cards, I was using a Staples-provided template, and this all began on Wednesday and I was scheduled to fly out on Sunday.
Wednesday (4 days until trip)
I follow the instructions on the Staples website and designed/uploaded my cards and checked the box for in-store pickup. All that was left for me to do was enter my credit card info and I'd be on my way.
And as Staples says: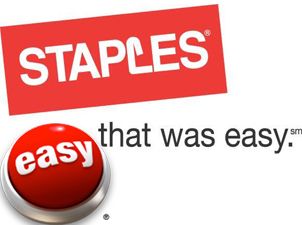 Believe you me,  that was easy.
As I go to pay for my cards, I'm presented with the following screen:
I'm an avid online shopper so this is not the first time I had come across an error message like this. An online transaction requires a stable and secure network connection from two parties so this error could've been caused by my network so I gave it another try. And another. And two more. All with the same result.
A quick Twitter search revealed that I was not alone. Several customers reported that they've been having the same issues with the website for the past month!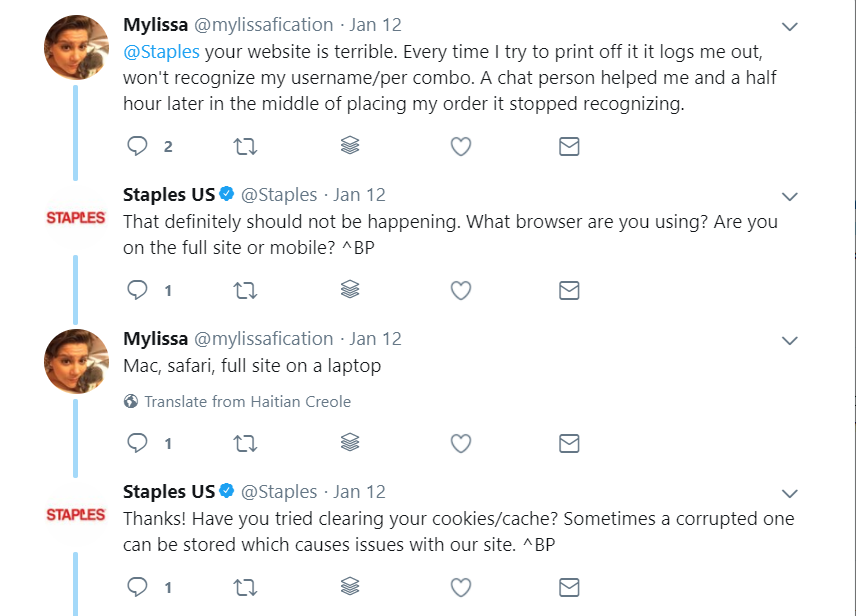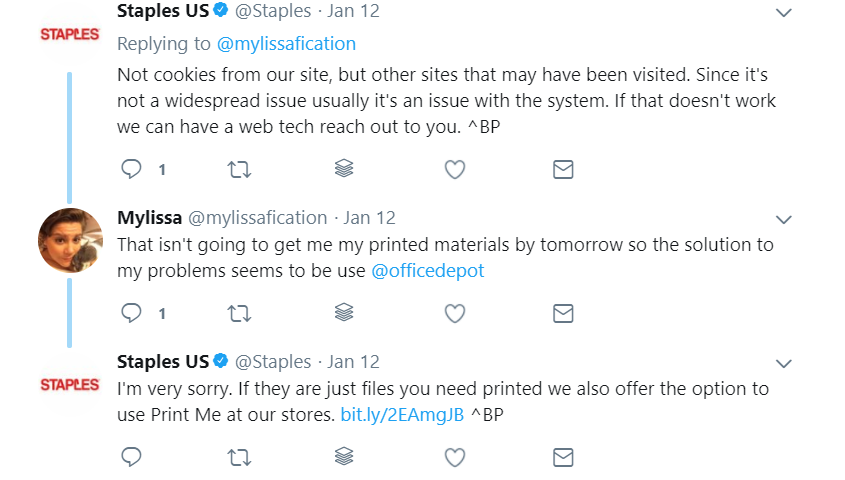 At this point, there was no need to panic.
I still had a few days to get the cards printed before my trip so I ended up saving the items in my cart and order them tomorrow (Thursday).
Thursday (3 days until trip)
One would think that a company that did over $21 billion a couple years ago, has over 80,000 employees, 1,500 stores and a world class arena that hosts 4 professional sports franchises in LOS ANGELES would absolutely know that their website is not accepting online orders, right?
Wrong.
I received the same error message from the day before.
Time for me to take another approach.
I had ordered business cards from this same Staples (for a client) several months ago and I remembered that I had the email address to their printing department.
If you're wondering why I opted to email rather than pick up the phone and call them, it's because I've found that printing companies respond quicker to emails. Plus, I hate sitting on hold.
I emailed them the following message on Thursday morning:
Hello,
I am trying to place an order for business cards to pick up at your store but each time I go to check out on the website, I receive this error (screenshot). Would it be possible for me to email you the designs to print and I can pay for them when I pick up the cards?
No response.
Friday (2 days until trip)
I never received a response from my email. Now I'm starting to get a little anxious. My trip is 2 days away and I've now wasted an embarrassing amount of my own time trying to order these damn cards.
Time to make a phone call.
While I sat on hold, I learned a lot about Staples. In case you weren't aware, did you know that their menu options have recently changed? Also, did you know that most of your questions can be answered by visiting their website? Speaking of their website, did you know that you can order items to print and pick them up in just 1 hour? And boy did it make me feel comfortable knowing that my call was "extremely important to them."
After a few minutes of listening to the predictable self-promoting propaganda that all large companies use, I was greeted by a guy I'll call Thomas (for privacy purposes).
Here's how my conversation went:
Me: I've been trying to order business cards on your website but when I go to pay for them, it gives me a server error.
Thomas: Our website has been having issues for a while.
Me: Could I email you the cards so that you can print them out and I'll pay for them when I pick them up?
Thomas: Ok. The email address is print.marketing1697@staplescopycenter.com
Me: That's strange. I emailed that same address yesterday but never got a response.
Thomas: Well, it's a shared email account and a few employees have access to it. Sometimes when we have shift changes, employees don't document which customers have been followed up with and which customers are waiting for a response.   
I've already dealt with enough shenanigans by this point, so I went to the website to ensure that png's were an acceptable format.  According to the screenshot below taken directly from Staples website, I should be good to go so I emailed Thomas the files and instructions.

Moments later, I receive an email response from Thomas stating that he "cannot open the files because they are not supported by our system."
That was it.  No "thanks for trying to give us business" or "sorry for the inconvenience" or "unfortunately, we cannot print png files so please send them in PDF format."
I emailed Thomas back to inform him that the Staples website says that png's are acceptable.
His response:
"They are supported but the files will not open in our Photoshop since we have an older system. They also need to be in PDF for us to print them."
While I found it odd that a multi-billion-dollar company is running an archaic version of an application that their employees use several times a day, I was mostly surprised by the fact that an employee of one of the largest printing companies in North America is telling me that he can only accept one type of format!
I reformatted the cards in PDF format and asked him to confirm that he can print the updated files.
His response:
"Yes, the PDF's will work but our server connection is down and we are waiting on word on what is causing it. "
Saturday (1 day until trip)
Still no response. I realize that we're talking about a $30 order here but how do they know that I don't own a manufacturing business and spend hundreds of thousands of dollars each year on printing marketing material? You think the head of sales would like to know that this experience is the reason they didn't land a $1 million/year deal?
I took matters into my own hands (again) and called Staples that morning to check on the status my order.
Thomas:
(slightly annoyed)
"Our server connection is still down and we are unable to print anything. Our store is closing in the next couple of months and they are intermittently shutting down some services in the store. Unfortunately, the employees oftentimes don't know which services are affected until a customer brings it to our attention. I'm going to forward this email to another store who can print these and you can pick them up tomorrow.
If you're wondering why I was so determined to use Staples and not take my business to FedEx, it's because the design that I created was using a Staples template and I wouldn't be able to use my design at a place like FedEx.  I'd have to start from scratch and I didn't have time to do that.  Also, I really wanted to see how this would play out. I've come this far, damnit.
I ended up picking up my cards from a different Staples on my way to the airport on Sunday morning. And on my way to the airport, I thought: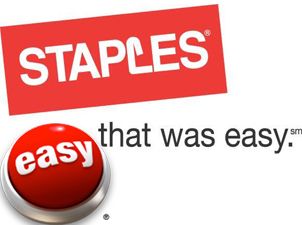 As luck(?) would have it, the next day when I receive the following email from Staples.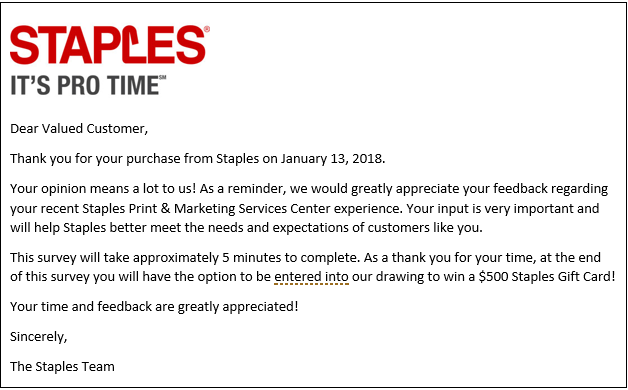 How disconnected from the customer is Staples?
I'm a valued customer, do you have the Soup Nazi answering calls for your Staples Business Advantage customers?
Oh, "You" (Staples) would greatly appreciate my feedback which requires me to take more time out of my day to help Staples better meet the needs and expectations of customers like me?" At this point, I'm not convinced that Staples isn't owned and operated by the Career Builder monkeys.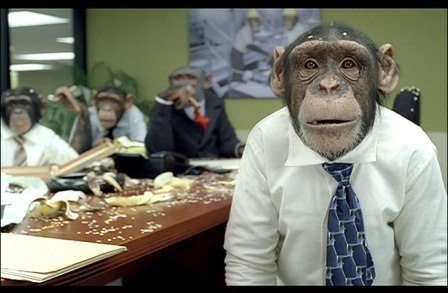 A company that is this disconnected with their customers is clearly not taking the time to connect with their customers. They can keep their $500 Staples Gift Card because, so long as I'm on this side of the dirt, you won't find me entering another Staples.
Folks, America's Customer Service Disaster is real. The spirit of helpfulness is gone. But the opportunity for your business to become the exception and truly focus on properly servicing customers, the sky is the limit.
While I was saddened to hear that their Staples store is closing (because that ultimately means that employees will no longer have a job) I was not shocked. When companies are disconnected with their customers and don't properly use the technology they are afforded, that's not a good combination. When the employees who are in the trenches, dealing with customers every day aren't provided with adequate resources to be able to do their job, that's setting them up to fail. And everyone from the company to the employee to the customer pays the price.
I'd like to point out a few things that are probably blatantly obvious to many of you but should be addressed nonetheless.
Thin- Skinned Behavior
Throughout this entire ordeal, I felt like I was the nuisance. Whether it was over the phone or through email, I got the feeling that nobody wanted to talk to me, much less help me. All I wanted to do was order some business cards and have them printed out in time for my trip but because of their technical issues and lack of internal communication, I wasted several hours of my own time on something that should've taken me a total of 20 minutes. Instead of embracing the spirit of helpfulness, these employees took out their frustrations on the customer.
And what do I get in return aside from the actual business cards at full price?
Aside from a loss of six hours of my own time (and because the store nearest to my house was unable to print my cards),  I had to drive several miles out of the way (on my own dime) to pick up my items.
Misuse of Technology
I suppose the most obvious case is the website (for a company that claims to specialize in technology) not accepting online orders. As a customer, I can relate to technology not always working. I've had it happen to me more times than I'd care to admit. The problem is that, if you read the retweets from Staples customer service department, they were clearly aware that their website was not functioning properly!  But rather than putting up a quick notice on the website letting customers know that the site issues are being addressed, here is a potential work around, they do absolutely nothing!
Do you realize what type of message (or lack thereof) that sends to your customers?
Might as well have a huge popup on your website stating:
"Dear customers,
Although we claim to offer Technology Solutions as one of our services, our employees are equipped with outdated software and a website that doesn't work on many of our customers devices. Also, we only accept PDF's (disregard the messages on our website) and we may or may not be able to print your items.   
Good luck ordering on the website and stay tuned for more announcements on our upcoming store closures. And if you call our toll-free line, please keep in mind that our menu options have changed.
Ciao,
Staples
That was easy
The Disconnect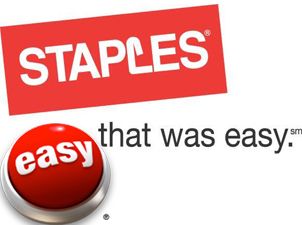 REALLY?
If you've read this far, you know that my experience in trying to order 250 business cards was not easy.
I am shocked at how disconnected a company as large as Staples is with their customers. Although this is a hybrid between the misuse of technology and the disconnect, I keep going back to the Twitter exchange between frustrated customers and Staples employees, particularly when the Staples rep was instructing customers to clear their cookies or switch browsers. How about you, as a "technology company," update your website so that users don't have to use different browsers or clear their cache to purchase items from your business?
Or, how about you listen to your customers who complain about how outdated the website is and use your "technology solutions" staff to update what is surely your greatest sales rep. Think about it. The website operates 24/7. No days off. No vacation. The website can speak hundreds of different languages and accept orders from a variety of countries worldwide.
Maybe, just maybe, if you listened to your customers and polish up your website, you could attain some ROI.
If you're into that type of thing.