Sometimes Going Short is LONG on Customer Service
Louisville, Kentucky has been one wet city for the last weeks. A February record (10 ½ inches of rain) which is the most in 134 years!
So, this mess caused all manner of trouble throughout town, and not just in the areas surrounding the Ohio River. The whole city had problems with the steady, relentless downpour. Even our neighbors in the 'Highlands' area, nicknamed as such because it's the part of town that is above and away from the river. Even the high ground has trouble with 10 ½ inches in one month. Our friends down the street have a flooded back yard because they have a slight shortage of drainage pipe running downhill and away from the home. If they only had 10 or 12 feet more drainage pipe all would be solved, and the standing water would take a powder?
So, our neighbors go to the closest Home Depot searching for 10 feet of pipe and,  'PRESTO,' the wet yard has all it needs to get dry. Our friends are informed by the helper guy at Home Depot that all they have available is one 50-foot piece. Our neighbors plead to the associate, Ray Biggs, to simply cut off 10 feet of pipe. According to Ray, his hands were tied because he was informed that "the 50-foot piece has been inventoried and therefore cannot be altered."
There you go—an inventory sheet more important than the needs of the customer.
But Ray Biggs will not be deterred.
He went to the next higher-up, Paige Rice, for help. Paige walked  to the outdoor area where the 50-foot dilemma is stored to take a look. She returned to Mr. Biggs and says, "cut off 10-feet for these people".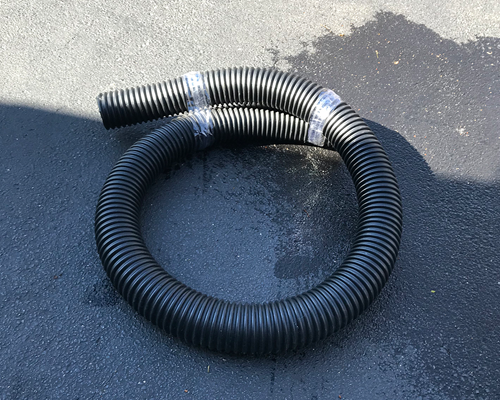 You see, Paige is the mother of an ex-Marine, America's finest. If you've seen Clint Eastwood playing a marine you've probably heard the Marine saying of "improvise, overcome, and react." Well if Marines can do that just imagine what their mothers can do!
So, Paige Rice overcame the inventory issue, improvised a solution, and reacted to the issue of the customer. As a result, our neighbors back yard no longer looks like a coy pond as the water eventually receded. Somewhere, someplace, somehow, in the middle of America's customer service disaster, you just know an inventory issue is taking precedent over a customer's needs. That's how silly things are getting.
But not with Paige Rice. She took a short cut.